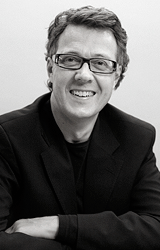 We are Borg & Co
Currently, Borg & Co employs five people: Nils Borg, Ylva Blume, Therese Laitinen Lindström, Anne Bengtson and Jason Erwin.

Nils Borg, CEO

Nils Borg has over 15 years of executive management experience. Since 2001, Nils has been the contracted Executive Director of eceee, the European Council for an Energy Efficient Economy (eceee), leading the organization's secretariat and events. Since 2010 he serves in the capacity of Operating Agent for the International Energy Agency (IEA) 4E Solid State Lighting Annex.
He regularly provides strategic advice on energy efficiency to public stakeholders and clients, conducts analysis, technical writing and information synthesis. He coordinates work on the EU Ecodesign Directive on the energy performance of products, as commissioned by the Swedish Energy Authority, and represents eceee in the EU consultation forums on the same Directive.
He has worked as a project manager in a variety of technology procurement projects, including energy efficient lighting. During the 1990s, Nils was the editor of two international newsletters on energy-efficient lighting and appliances. Public procurement of energy efficient products and specifications for energy efficient products are other areas where Nils has specialist competence.
Nils works internationally through eceee and the IEA, and was active with the Green Lights Programme in China that was supported by UN environmental agencies. His background is in social science and environmental and energy journalism.

nils@borgco.se